Coyote Wind by Peter Bowen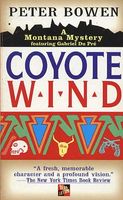 He's a grandfather.
He's not pretty.
But the women won't leave him alone...
And neither will the truth.

Under a wide Montana sky he plays the fiddle and dreams of the Red River. He talks to his ancestors and sees his youngest girl go from punk to good Catholic schoolgirl in the blink of an eye. Gabriel Du Pre is a mixed-blood French-Indian cattle-brand inspector. Sometimes he doubles as a deputy. Sometimes he even uncovers murder. Like now.

A cowboy has found the wreck of a plane that had been missing for 30 years. Du Pre sees that one of the sun-bleached skulls, the one with the bullet hole, doesn't belong. He wants to avoid the matter, but a rich man's demons, another murder, and Du Pre's own past keep pulling him back--to a truth he can bury, but cannot kill.
cover variations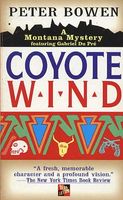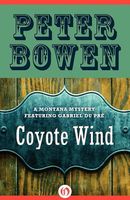 what readers are saying
What do you think? Write your own comment on this book!
Write a Comment
book info
published
Jul-1994 (hardcover)
Aug-1996 (paperback)
sub-genres
Police / Detective / FBI / Law Enforcement
people / creatures
Cowboys
---