Prophets of the Dark Side by Paul Davids; Hollace Davids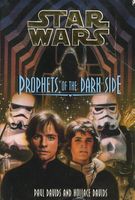 A Jedi Prince. A devastating betrayal.
And the destruction of the Lost City?

The battle against the evil Empire rages on as heroic men, women, and aliens of the Rebel Alliance continue their struggle to end the era of darkness. But by rescuing an Imperial prisoner, have the Rebels brought disaster upon themselves?

While on a perilous quest in the mushroom forests of Arzid, Luke and Ken are captured by Kadann, Supreme Imperial Prophet. Having tempted the young Jedi Prince into revealing the location of the Lost City of the Jedi, the Supreme Prophet plans to steal the ancient knowledge of the Jedi Knights. Now Kadann will rule over a new tyrannical empire, as foretold by the...Prophets of the Dark Side.
cover variations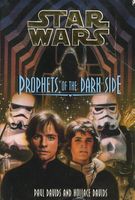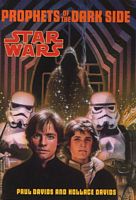 what readers are saying
What do you think? Write your own comment on this book!
Write a Comment
book info
age level
Kids (12 & Under) Kids: Middle Grade (8-12)
genres
Speculative Fiction
---