Revenge ~ Natalie Fox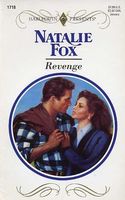 "You live up to your reputation," he said quietly, leaning dangerously close to her mouth. "Cold, frigid, mouth as sharp as tomorrow's razor."

That was what everyone thought of Alexia Townsend, and it was exactly what she wanted Harry Masters to think, too. It was he who had been responsible for her father's death, he who caused her boyfriend to leave her and he who had brought her company to its knees. Now she would make him pay and pay dearly in the only way she knew how!
what readers are saying
What do you think? Write your own comment on this book!
Write a Comment
sub-genres
Contemporary Romance
---