Maxwell's Crossing by M.J. Trow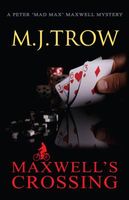 At Leighford High, Peter 'Mad Max' Maxwell is acting Head of History whilst Peter Moss partakes in an American exchange. His counterpart is Hector Gold, accompanied to Leighford by his eccentric family. In particular, Hector's father-in-law, Jeff O'Malley is quite a character, gate-crashing the local poker school, much to the dismay of its members.

When events take a sinister turn and one of the poker school's members, is found murdered, newly-promoted Inspector Jacquie Carpenter-Maxwell and Henry Hall investigate, with the assistance of Maxwell, of course. Something is crooked in this case and Maxwell is sure that it is more than meets the eye.
cover variations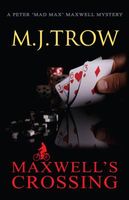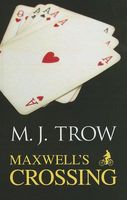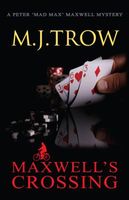 what readers are saying
What do you think? Write your own comment on this book!
Write a Comment
book info
published
Apr-2012 (hardcover)
---