Death of a Maid by M.C. Beaton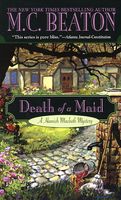 A DEATHLY MESS

A housecleaner who damages more, items than she dusts, Mrs. Gillespie is a notorious snoop who spreads malicious gossip throughout the Highlands. After winning her cleaning services in a church raffle, Lochdubh constable Hamish Macbeth feels an ill wind coming. Sure enough, the mean-spirited maid is soon found bludgeoned to death with her own pail. Trying to clean up this big mess, Hamish faces a cluttered list of suspects, along with some jealous colleagues who are hindering his investigation. And when his ex-girlfriend arrives with her new paramour, Hamish is driven to foolish antics. But what should really preoccupy Macbeth are the town's hidden secrets -- ones that will force a killer to lash out in deadly, irrevocable acts...

cover variations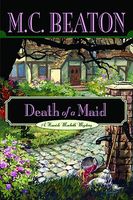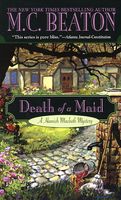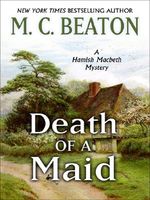 what readers are saying
What do you think? Write your own comment on this book!
Write a Comment
book info
published
Mar-2007 (hardcover)
Jan-2008 (paperback)
sub-genres
Police / Detective / FBI / Law Enforcement Traditional British
---