Twin Targets by Marta Perry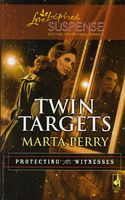 BREACH OF IDENTITY

The Witness Protection Program was supposed to keep Jade Summers's sister safe. So why is U.S. Marshal Micah McGraw saying her twin is dead? Jade doesn't get the chance to ask because their meeting is interrupted by Ruby's killers. The Mob is after Jade...but neither Micah nor Jade know why. Somehow, it's connected to a decades-old crime. Finding the truth could be disastrous, but lives depend on it. Several women are in danger...and Jade is the first one in the killer's sights.
cover variations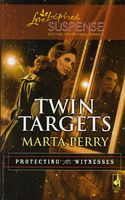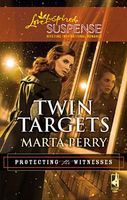 what readers are saying
What do you think? Write your own comment on this book!
Write a Comment
book info
sub-genres
Romantic Suspense
themes
Inspirational / Christian
---