The Fashion in Shrouds by Margery Allingham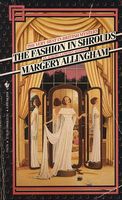 HOMICIDE WITH STYLE

Among the beautiful George Wells's suicide was last wiles gossip. But Campion stubbornly refused to close his personal books on the affair. It came down to professional ethics, a commodity rare in aristocratic circles. He had barely scratched the surface before Campion found himself vest-deep in a deadly game of cat and mouse, chasing through a maze of adultery, blackmail and espionage, that led to a bizarre series of murders. All done in the world of the wealthy with the best of taste, for the worst of reasons: blood money.

A tall thin man with overly large spectacles. he is deceptively unobtrusive when tracking down a killer and uncannily capable of predicting the deadly twists of a criminal's mind. He is unquestionably a gentleman, but even Lugg, his dauntless valet, and his friends at Scotland Yard don't know all the secrets in Campion's past--or the confidential cases he has covertly solved while in His Majesty's Service.
cover variations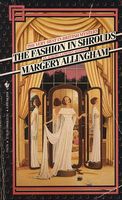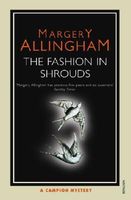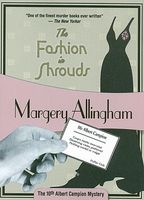 what readers are saying
What do you think? Write your own comment on this book!
Write a Comment
book info
sub-genres
Amateur Sleuth
---