Badlands Bad Boy by Maggie Shayne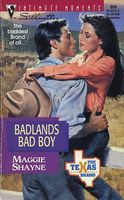 THE BADDEST BRAND

Whipcord lean and as wild as the Badlands he called home, Wes Brand knew what it meant to be an outsider. All his life he hadn't truly belonged. Not to the Comanche, whose proud blood flowed through his veins. Not to the Texas Brands, though they'd embraced him as one of their own....

Now, for the first time, Wes found himself NEEDING someone. And though he'd sampled the passion beneath her no-nonsense veneer, headstrong Taylor McCoy resisted him at every turn. She wasn't a woman who trusted easily -- especially a man with a past, a man who embodied the heritage ... and husband ... she secretly desired.
cover variations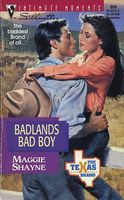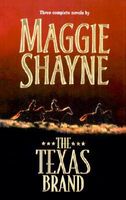 what readers are saying
What do you think? Write your own comment on this book!
Write a Comment
book info
sub-genres
Contemporary Romance
people / creatures
Native Americans
---