Storyville by Lois Battle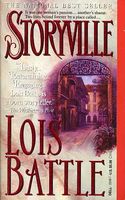 Some say all women have a price -- that they all sell themselves somehow. There was once a place where that was true -- where hard cash bought the softest women. In turn-of-the-century New Orleans, it was called ... Storyville.

Transplanted Yankee Julia Randsome was a blue-blooded suffragette who wanted to close it down. Beautiful, naive Kate Cavanaugh was a prostitute who wanted to survive. At fifteen, Kate had joined "the life at an opulent, high-priced brothel in the steamy red-light district. She also fell in love with Julia Randsome's son. Now each woman must make a devastating choice. And what happens next will bring them both face-to-face with the truth about each other and themselves....
cover variations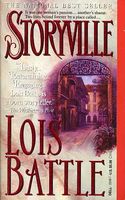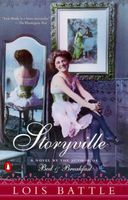 what readers are saying
What do you think? Write your own comment on this book!
Write a Comment
book info
published
Jan-1993 (hardcover)
Dec-1993 (paperback)
time period
Nineteenth Century
Victorian
sub-genres
Historical Romance
---