Devil's Desire by Laurie McBain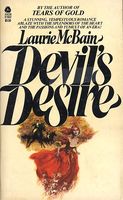 IMPETUOUS DESIRE ... SEARING PASSION ... ENDURING LOVE

Women mean but one thing to Lord Alex Trevegne, whose jet black hair, golden gypsy eyes, and arrogant ways have earned him the name "Devil," until circumstances -and passion-conspire to bind him to the beautiful Lady Elysia Demarice. Fleeing the brutality of an aging and spiteful aunt, Elysia encounters Alex at an inn. When the two are discovered in a compromising situation by a guest with a grudge against the "Devil," they are forced to marry. Alex is determined to leave his bride and their marriage of "inconvenience" behind at his isolated estate in Cornwall but soon discovers the innocent Elysia awakens emotions he believed himself incapable of feeling.

In a rousing, unforgettable saga that sweeps across the valleys and peaks of human destiny, the stormy alliance of beautiful young Elysia and Alex plumbs the depths of raw human emotion -- lust, jealousy and hate -- for though Alex has married Elysia, he cannot possess her in flesh or spirit. Out of the turbulence of their clashing wills comes one of the greatest love stories ever written, as their twin passions mingle at last, in a rippling tide of liquid fire!
cover variations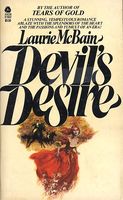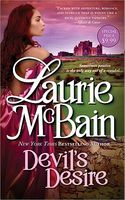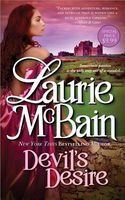 what readers are saying
What do you think? Write your own comment on this book!
Write a Comment
book info
time period
Nineteenth Century
Regency
sub-genres
Historical Romance
themes
Marriage of Convenience
---