Hoofprints by Laura Crum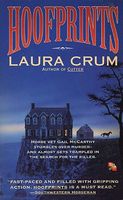 IN COWHORSE COMPETITION THE PRESSURE IS MURDER.

Veterinarian Gail McCarthy has to have a strong arm and a strong constitution to care for the horses who are her patients. But walking in on the bullet-riddled bodies of two of her best human clients is a lot to take. Cindy and Ed Whitney were a rich young couple who liked high living, and it seems they'd strayed into the dangerous zone of the fast life.

Although Gail is warned away from meddling by the local police, she can't help learning things while working in the countryside around usually sleepy Santa Cruz, California. When she is ambushed in an abandoned barn and nearly killed, it is clear that she's learned more than someone wants her to. There are disturbing skeletons behind the fashionable clothes in the dead couple's closets, and Gail is forced to keep looking for them in order to save her own life.
cover variations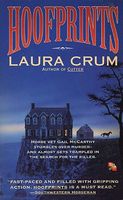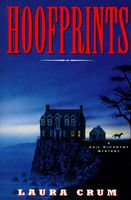 what readers are saying
What do you think? Write your own comment on this book!
Write a Comment
book info
sub-genres
Amateur Sleuth
people / creatures
Women Sleuths
---