Of Fire and Night by Kevin J. Anderson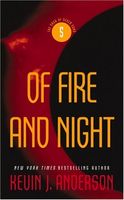 THE EXTERMINATION OF EARTH is at hand. With his increasingly irrational leadership, Basil Wenceslas, chairman of the Hansa, has driven humanity into a corner. His punitive treatment of the Hansa colonies and the Roamers has made enemies for the people of Earth--enemies that the Hansa cannot afford.

For the Ildirans, led by Mage-Imperator Jora'h, have formed a secret alliance--with the most dangerous enemy of all.

When the final battle with the hydrogues is joined, who will aid the people of Earth?
cover variations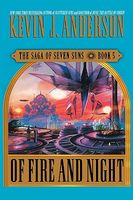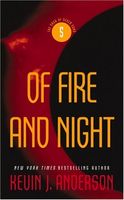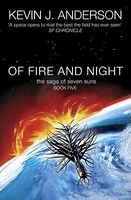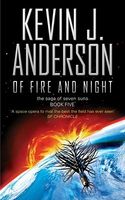 what readers are saying
What do you think? Write your own comment on this book!
Write a Comment
book info
published
Jul-2006 (hardcover)
Nov-2007 (paperback)
genres
Speculative Fiction
---