The Darkest Edge of Dawn by Kelly Gay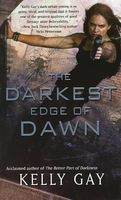 It takes a strong woman to keep the peace in a city of endless night. . . .

Deep beneath Underground, a cunning bid for power and revenge has begunone that threatens to make Atlanta the new battleground in the ultimate confrontation between good and evil. The powers of hellish Charbydon have the upper hand after plunging the city into primordial night. And under the cover of darkness, a serial killer targets the most powerful Elysians in the city, the angelic Adonai. For Detective Charlie Madigan and her siren partner Hank, tracking deadly predators is all in a days work . . . but this case will test the limits of their strength and friendship as it draws them into a deadly world of power plays, ancient myths, explosive secrets, and a race against time that risks all that Charlie holds dear.
cover variations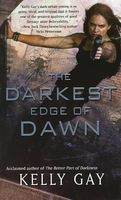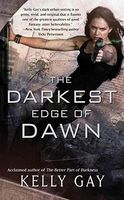 what readers are saying
What do you think? Write your own comment on this book!
Write a Comment
book info
genres
Speculative Fiction
people / creatures
Serial Killers
---