Trouble At Betts Pets by Kelly Easton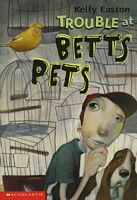 When animals start disappearing from his parents' pet store, Aaron finds an unexpected ally to help solve the mystery in this upbeat, kid-friendly novel for middle-grade readers.

Aaron Betts has an unusual way of looking at things. After spending almost every afternoon and weekend at his parents' pet shop, he can't help but think of people as animals. His flit-about mom is a canary, his father a basset hound, his fifth-grade teacher a gecko, and his stuck-up classmate, Sharon Trout - who is tutoring him in math - a Siamese cat. But Aaron has other things on his mind, too: his neighborhood is not what it used to be, ever since bulldozers leveled the community garden across the street and left an eccentric old lady named Bertha out in the cold. To make matters worse, the family business is losing business - and animals, one by one, are vanishing into thin air.

As suspenseful as it is funny, Kelly Easton's lighthearted tale makes a comical case for overcoming first impressions, while her quirky, observant narrator will feel like a friend long after the book is closed.
cover variations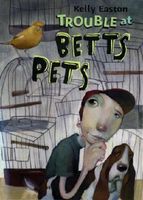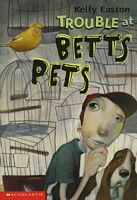 what readers are saying
What do you think? Write your own comment on this book!
Write a Comment
book info
age level
Kids (12 & Under)
people / creatures
Animals
---