Shadow Gate by Kate Elliott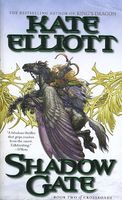 THE WINGS OF JUSTICE

Marit knows that her life as an eagle-reeve ended when she was Wimurdered by vicious bandits . . . and somehow she has been reborn as a Guardian, one of the godlike beings that has personified justice for the people of the Hundred. But now the Guardians are divided in purpose.

Of the nine Guardians, Marit is one of but a few who resist joining with the corrupt Guardians: the traitorous immortals who, like all Guardians, can see the innermost thoughts of mortals, have abandoned the land and instead are using their powers to oppress those they formerly defended. One Guardian, Lord Radas, has done worse,, molding bandits, marauders, and soldiers into a savage horde that threatens to extinguish all those who oppose it.

Marit, along with a small cadre of loyal eagle-reeves and an outlander captain leading a small but fierce force in defense of the land, stands on the razor's edge between life and death. Confused, battered by her recent death and rebirth, she must resist the temptation to walk the easy path that begins in light but soon crosses under the Shadow Gate into corruption. On her shoulders, and on the wings of the horse that carries her aloft above the shadowed lands beneath, rests the future of the Hundred... .

cover variations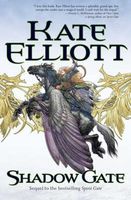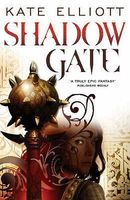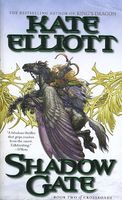 what readers are saying
What do you think? Write your own comment on this book!
Write a Comment
book info
published
Apr-2008 (hardcover)
Apr-2009 (paperback)
genres
Speculative Fiction
---