Silent Confessions by Julie Kenner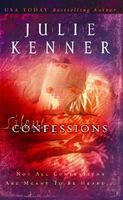 Detective Jack Parker needs an education -- a sensual education. Someone is stalking women...and they're doing it with a literary flair. Verses from Victorian erotica are being sent to the victims, naughty turn-of-the-century postcards are left inside their homes. Jack has to figure things out before somebody gets hurt. But he needs help. And he finds that -- and more -- in bookstore owner Veronica Archer....

An expert in historical amorous works, Ronnie is dying to know if reality can be as stimulating as fiction. So when Jack shows up at the shop, she decides to make him a scandalous proposition. She'll help him decipher the clues if he'll satisfy her wildest, most secret desires -- desires Jack has no problem accommodating....

Only, the closer they get, the closer to home the clues become. Leaving Jack to decide if Ronnie is just a very skilled scholar -- or an even more dangerous decoy....
cover variations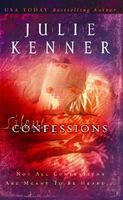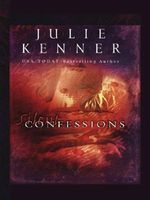 what readers are saying
What do you think? Write your own comment on this book!
Write a Comment
book info
sub-genres
Romantic Suspense
---