Ditch Rider by Judith Van Gieson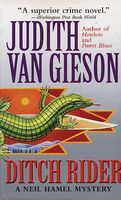 A teenager has been murdered. Unfortunately, in Neil Hamel's new 'hood that's not big news--until Neil's battered thirteen-year-old neighbor Cheyanne Morales confesses to the shooting and asks Neil, a lawyer with a PI's instincts, to represent her.

The DA is itching to pin it on a rival gang, but Cheyanne is only too happy to do time in the detention home rather than her own. Torn between believing it's not possible that Cheyanne pulled the trigger and knowing that it is, Neil sets out to find the truth. With help from her live-in love, the Kid, Neil sifts through secrets hidden in Albuquerque's irrigation ditches and in the encoded world of teenage beeper lingo, uncovering a lethal mix of dangerous gang justice and misplaced revenge sure to claim another innocent life--maybe even her own.
cover variations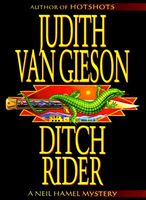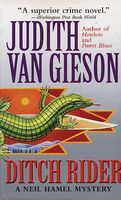 what readers are saying
What do you think? Write your own comment on this book!
Write a Comment
book info
published
Sep-1998 (hardcover)
Sep-1999 (paperback)
sub-genres
Police / Detective / FBI / Law Enforcement
---