The Civil War Novels 5-Before The Dawn by Joseph Altsheler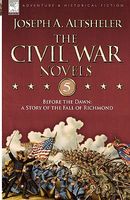 A story of war, love and espionage during the Civil War
Although this book is not strictly one of Altsheler's American Civil War series, Leonaur have chosen to include it within its collection of the authors novels on this popular topic. The subject matter of the story is still, of course, the great war between the states. The action takes place in and around Richmond, the beleaguered Confederate capital, in the closing stages of the war as the Union forces press ever closer. A young Confederate officer is given leave to visit his family and-after so long on campaign-his eyes are inevitably drawn to the beautiful women of the South. There are old flames to renew his interest, but also an unknown, strange and enigmatic beauty. Is she merely aloof or is there more to this mystery woman? It is clear Union spies are at work in the city. Important documents are missing. Could it be that she is an enemy agent? As attraction turns to love, loyalties are blurred and the action turns to the battlefield, this novel becomes a highly entertaining read and a fitting companion to Altsheler's eight novel Civil War series.
cover variations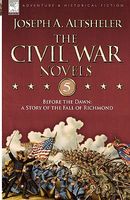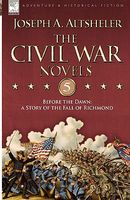 what readers are saying
What do you think? Write your own comment on this book!
Write a Comment
book info
sub-genres
Action Adventure
---