The Hearing by John T. Lescroart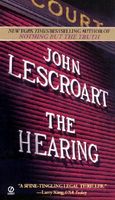 The call comes at midnight. An up-and-coming lawyer has been found dead in a dark alley, a homeless heroin addict holding a gun and lingering over her body. It looks like a robbery gone awry, a tragic and petty murder. But for homicide lieutenant Abe Glitsky the crime cuts close to home. Because Glitsky has a personal connection to this woman that even his best friend, lawyer Dismas Hardy, doesn't suspect.

Now, as the city's ambitious D.A. tries to revive her troubled administration by seeking the death penalty, Dismas Hardy warily takes on the defense. But as he attempts to put his feelings aside and secure a fair hearing for his client, fragile fault lines of corruption, conspiracy, and murder begin to tremble under his scrutiny--and send shock waves through the city of San Francisco....
cover variations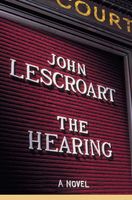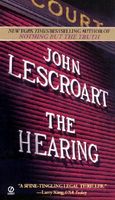 what readers are saying
What do you think? Write your own comment on this book!
Write a Comment
book info
published
Apr-2001 (hardcover)
Apr-2001 (paperback)
sub-genres
Police / Detective / FBI / Law Enforcement
---