Loser / Queen by Jodi Lynn Anderson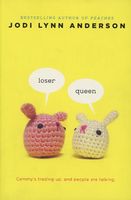 The definitive version of the book you came up with!

CAMMY HALL IS USED TO BEING A LOSER

All of her attempts to rise beyond high school obscurity have ended in utter humiliation. Now that she's a junior, she's setting her sights a little lower: If she can avoid doing anything horribly embarrassing, she'll consider the year a success.

Then Cammy accidentally flashes her granny panties at the school dance, and all hope of flying under the radar is lost. But just as the dust of humiliation begins to settle, she is sent an anonymous text message with instructions on how to get her revenge. With the help of the texter, Cammy causes the downfall of the most popular girl in school ... and her own stock begins to rise. Cammy never expected to climb so high up the school food chain. Will this former loser get her shot at being queen? Or will the new social structure crumble under the weight of too many secrets?

cover variations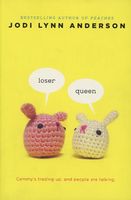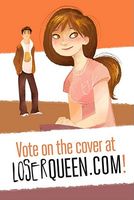 what readers are saying
What do you think? Write your own comment on this book!
Write a Comment
book info
age level
Young Adult / Teens (13-17)
---