Death by the Light of the Moon by Joan Hess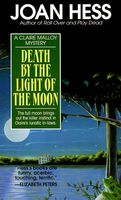 No wonder my late unlamented husband never talked about his happy childhood. He didn't have one. This revelation strikes Claire Malloy the instant she meets her passel of venomous Malloy in-laws. Claire is invited down to their decaying Louisiana estate to hear the viperish family matriarch, Miss Justicia, give a preview of her latest will.

From snobbish Cousin Maxie and timid, tippling Pauline to beautiful Ellie and her porky dad, the Malloys appear a poisonous lot--and appearances in this case are not deceiving. When Miss Justicia and her wheelchair end up in the bayou, Claire is certain that one of them assisted the old lady to her death. And snakes, snipers, and tapeworms notwithstanding, she's prepared to prove it....
cover variations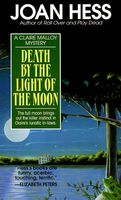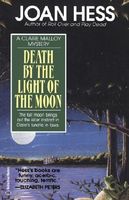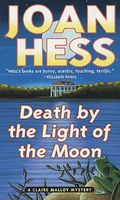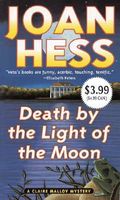 what readers are saying
What do you think? Write your own comment on this book!
Write a Comment
book info
published
Mar-1992 (hardcover)
Mar-1994 (paperback)
sub-genres
Amateur Sleuth
---