A Holly, Jolly Murder by Joan Hess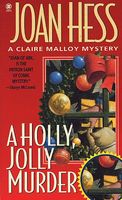 MISTLETOE, MAGIC, AND MURDER

Murder never takes a holiday, as Arkansas bookseller-sleuth Claire Malloy discovers when she celebrates with a Druid ritual, a run-in with a witch, and a far from ho-hum case of homicide.

When Malthea Hendlerson, the self-proclaimed Arch Druid of the Sacred Grove of Keltria, wanders into the Book Depot, Claire assumes the elderly woman is a harmless eccentric. Then Malthea invites her to attend a winter solstice celebration at the Sacred Grove. Claire is looking forward to a traditional bonfire in a fir grove. What she gets is murder.

The neo-Druids' wealthy benefactor has been found dead of a gunshot wound, and Claire soon discovers that several Druids are harboring dangerous secrets. Hoping to wrap up the case before Christmas, she then realizes she has made an unforgivable mistake: By underestimating the cunning of a callous killer, she may have set herself up as the next victim.
cover variations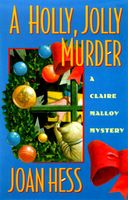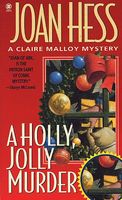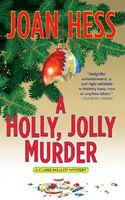 what readers are saying
What do you think? Write your own comment on this book!
Write a Comment
book info
published
Nov-1997 (hardcover)
Sep-1998 (paperback)
sub-genres
Amateur Sleuth
---