The Dead Drop by Jennifer Allison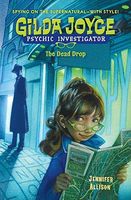 For psychic investigator Gilda Joyce, a summer internship at the Washington, D.C., International Spy Museum gives her the perfect opportunity to sport her vintage spywear, cavort with real C.I.A. agents, and expand her knowledge of gadgetry and surveillance.

But when the spy museum acquires new Cold War -- era artifacts from a former Soviet spy, things get a little . . . weird. Suddenly, the ghost of Abraham Lincoln haunts Gilda's dreams, and a mysterious spectral woman with a bloodstained star keeps appearing in spy museum exhibits. Seeing her chance to solve a mystery, Gilda takes the case, but she soon finds out that she's in far deeper than she imagined.

After intercepting a "dead drop" -- a spy's encoded message hidden in a Washington, D.C., cemetery -- Gilda realizes her case is not only a matter of investigating the supernatural; she's involved in an urgent matter of national security.
cover variations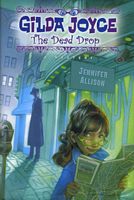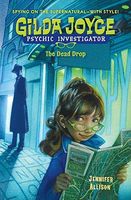 what readers are saying
What do you think? Write your own comment on this book!
Write a Comment
book info
published
May-2009 (hardcover)
Jun-2010 (paperback)
age level
Kids (12 & Under) Kids: Middle Grade (8-12)
genres
Speculative Fiction Suspense
---