Death by the Dozen by Jenn McKinlay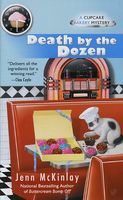 Death of a chef

Melanie Cooper and Angie DeLaura are determined to win the challenge to the chefs at this year's Scottsdale Food Festival. Taking home first prize will be great publicity for their Fairy Tale Cupcakes bakery -- and beating rival Olivia Puckett will be the cherry on top.

Mel's mentor from culinary school, Vic Mazzotta -- now a Food Channel celebrity chef -- is one of the judges, but Mel and Angie will have to win fair and square by whipping up delicious cupcakes with a mystery ingredient.

Though the real mystery is who put Vic Mazzotta on ice, literally -- when his dead body is found inside a freezer truck. Mel and Angie will need to use their best judgment to find the cold-blooded killer who iced Vic, or they may lose more than the contest -- they may lose their lives...
cover variations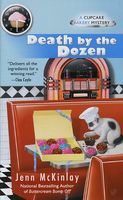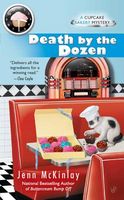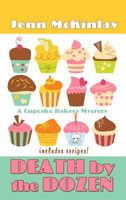 what readers are saying
What do you think? Write your own comment on this book!
Write a Comment
book info
sub-genres
Cozy Mystery Mystery
people / creatures
Women Sleuths
---