Plague War ~ Jeff Carlson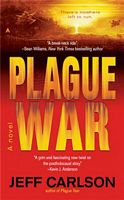 Researcher Ruth Goldman has developed a vaccine with the potential to inoculate the world's survivors against the nanotech plague that devastated humanity. But the fractured U.S. government will stop at nothing to keep it for themselves.


Read Jeff Carlson's blogs and other content on the Penguin Community.