The Blind Pony by Jeanne Betancourt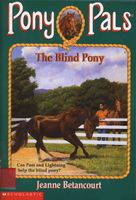 Do you love ponies? Be a Pony Pal!

Kim and her Dartmoor pony, Dandy, are visiting Wiggins. When Pam and Lightning meet Kim and her pony, they both sense something is wrong. Pam thinks that Kim's pony is blind!

Kim doesn't want anyone to know about her troubled pony. She makes Pam promise not to tell anyone -- even the Pony Pals! Pam has to do something. Why is Kim keeping a secret? What will happen to the blind pony?

cover variations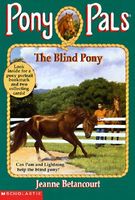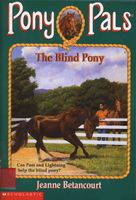 what readers are saying
What do you think? Write your own comment on this book!
Write a Comment
book info
age level
Kids (12 & Under) Kids: Chapter Books (7-10)
people / creatures
Animals
---