Hollywood Husbands by Jackie Collins
Hollywood Husbands
ARE HOT...
In Ferraris and Rolls Royces, they cruise the town, high on the sweet taste of power. At champagne-drenched parties and fabulous premieres, they get the best deals and the most gorgeous women, while their wives spend their money as fast as they can...

Hollywood Husbands
ARE SEXY...
A television king, a studio magnate, a stud superstar. Expensive divorces and sizzling, dangerous affairs make them hungry for more exotic conquests. Bronzed, muscled, savvy, successful, they attract new lovers with dazzling ease...

Hollywood Husbands
GO ALL THE WAY...
Always rivals, three friends who made it, they'll play the star game for the highest stakes. They'll survive every scandal, devour every sensation, while one woman burns with the deadly heat of a cunning depraved revenge...
cover variations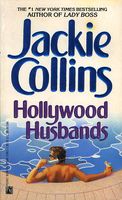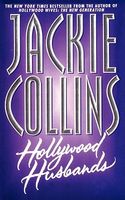 what readers are saying
What do you think? Write your own comment on this book!
Write a Comment
---