The Reformed Rake by Elizabeth Chater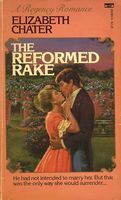 "YOU ARE BOTH TOO TEMPTING BY FAR FOR OUR JADED CITY TASTES. GO AWAY AS SOON AS POSSIBLE. THERE ARE TOO MANY SERPENTS LURKING IN THE BEAU MONDE."

Ever since Lord Philip Sandron had married Miss Thalia Temple (called Tally by her intimates) his friends and former lovers had tried to destroy their marriage.

True, Philip had only an inkling of what love was all about, but there was something about Tally that struck at his heart and ensnared him. The ardent sweetness of that lovely little face. The warmth of promise in the huge brown eyes. And to think he was the most sought after bachelor of the town. But he had escaped them all. Until now.

As for Tally, she could not believe her good luck, capturing this virile and handsome creature.

They made a beautiful couple.

Only a few did not think so. Lady Mala, for instance, whose vicious tongue and ruthless schemes set in motion a chain of events that threatened their wedded bliss.

cover variations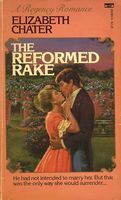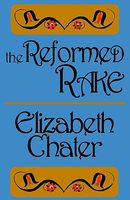 what readers are saying
What do you think? Write your own comment on this book!
Write a Comment
book info
time period
Nineteenth Century
Regency
sub-genres
Traditional Regency
---