Proud Rancher, Precious Bundle by Donna Alward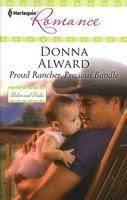 The cowboy...
After a hard day's ranching, Wyatt Black wants to kick back with a cold beer. But when he steps onto his porch, he has unexpected company -- his tiny abandoned niece!

His doorstep baby...
Against her better judgment, Wyatt's neighbor Elli Marchuk agrees to help him for a few days.

And the girl next door!
Elli soon falls in love with baby Darcy, but it's the child's grouchy, gorgeous protector who's got her head over heels....
cover variations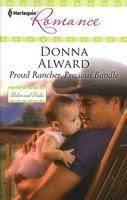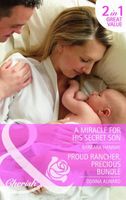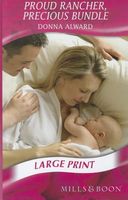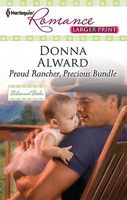 what readers are saying
What do you think? Write your own comment on this book!
Write a Comment
book info
sub-genres
Contemporary Romance
people / creatures
Cowboys
---