Whispers by Dean Koontz / Dean R. Koontz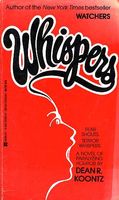 HE IS BACK

Hilary Thomas knew terror as a child, but never anything like this.

HE IS BACK

She is beautiful, successful, a Hollywood writer living alone. And she is being stalked.

HE IS BACK

He is hunting her with a sick desire more terrifying than hatred could ever be. And he is in her house again.

HE IS BACK

He is on the stairs and he can't be stopped. Hilary killed him once and he keeps coming back. Again and again.

HE IS BACK

He is at her bedroom door.
cover variations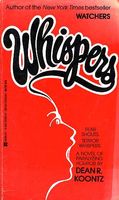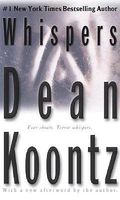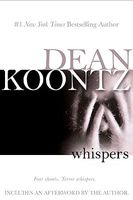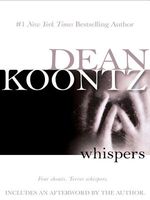 what readers are saying
What do you think? Write your own comment on this book!
Write a Comment
book info
published
Apr-1980 (hardcover)
Aug-1986 (paperback)
genres
Speculative Fiction
sub-genres
Horror Police / Detective / FBI / Law Enforcement
---