Parachuting Hamsters and Andy Russell by David A. Adler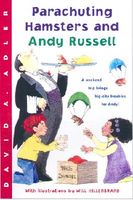 Andy Russell is stirring up trouble in the big city in Parachuting Hamsters and Andy Russell.

Hey! Andy thought. Those hamsters are a mystery. Who threw them out the window?

There was a pad and a pen on the desk. Detective Andy Russell will solve this mystery, Andy said to himself. He wrote Clues on the top sheet of the pad. Then he thought for a moment. Andy remembered how scared the hamsters had been. He remembered them floating down along the side of the building, and he wrote his first clues:

--Lives high up in the building
--Has fancy colored handkerchiefs
--Is good at tying knots . . .

Yes, Andy told himself, Detective Andy Russell is very wise.

cover variations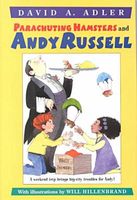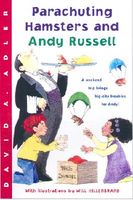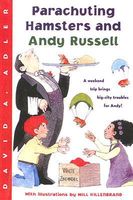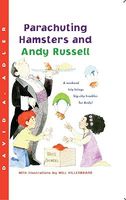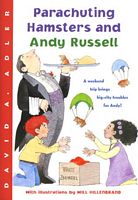 what readers are saying
What do you think? Write your own comment on this book!
Write a Comment
book info
age level
Kids (12 & Under) Kids: Chapter Books (7-10)
---