Washington! by Dana Fuller Ross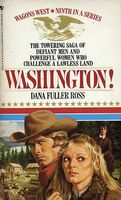 WAGONS WEST

Defying the icy dangers of majestic snow-capped mountains, they came to a rugged frontier town. They were enticed by promises of fabulous wealth, but their dreams were often shattered by fate and lawless violence. Some were brave, lusty men who felled the giant trees of virgin forests. Others were lonely, brutal men who wanted their women the way they wanted their land--as possessions to conquer and to tame.

WASHINGTON! The tattered Union flag flies high over America as the Civil War is finally ended. Returning from the long battle, wounded hero Toby Holt, son of courageous wagon-master Whip Holt, rides west to claim a homestead on the vast expanse of valuable Washington timberland. At journey's end is Caroline, the seductive courtesan who tricked Toby into a love-less marriage, and Beth, the beautiful daughter of Major General Lee Blake, who is destined to lose her heart to a bold, rough-riding man. But also awaiting Toby are ruthless profiteers who rob nature's riches to amass huge personal fortunes and now scheme to take over Toby's property. On Washington's rocky peaks, a fierce struggle to bring justice to a mighty new land is about to begin.
cover variations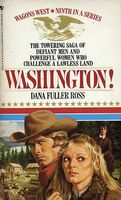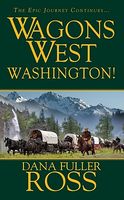 what readers are saying
What do you think? Write your own comment on this book!
Write a Comment
book info
time period
Nineteenth Century
American West
---