The Foreign Field by Cynthia Harrod-Eagles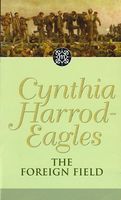 1917: The Great War enters its third year. For families everywhere, war has become a way of life: and for none more than the Morlands.

The last son at home, Robbie, is called up. Patriarch Teddy is glad to welcome Helen, coming 'home' to Morland Place to have her baby, and invites the local battalion to set up camp on his land, ensuring there will always be plenty of khaki around to amuse his lively daughter Polly. In London, Violet is cheered by the arrival of cousin Emma, looking for adventure and hoping for love. The indomitable Venetia is busier than ever as a new bill offers real hope of votes for women. But in France the offensive founders in the mud and Bertie, Jack, Oliver and Jessie all in their own ways experience the hell that is Passchendaele.

In these desperate times, the Morlands find courage in the brief moments of sunshine between the clouds gathering over those foreign fields.

cover variations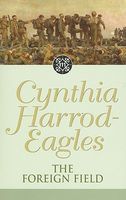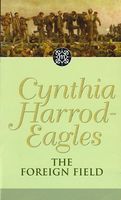 what readers are saying
What do you think? Write your own comment on this book!
Write a Comment
book info
published
Mar-2009 (hardcover)
Apr-2010 (paperback)
time period
1900's-1910's
Twentieth Century
---