Death to Go / Necrochip by Cynthia Harrod-Eagles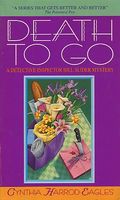 A MURDEROUS MIX

Detective Inspector Bill Slider is puzzled when he's called to Dave's Fish and Chips Bar to investigate what appears to be a public health matter--a human finger mingled in with the fried potatoes. But when a stash of additional body parts turns up in the backyard trash, Slider's on to one of the most baffling murder cases of his career.

It would be easy to hang the crime on the eatery's owner Ronnie Slaughter, given his late night tryst with the enigmatic victim. But Slider's not satisfied, and despite orders to the contrary, he pursues every angle through a tangled web of dark secrets, complicated connections, and criminal intrigue that has him reluctantly delving into the past life of his recently deceased boss--and in deadly confrontation with the new Superintendent.
cover variations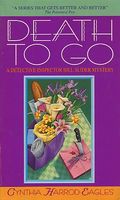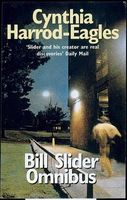 what readers are saying
What do you think? Write your own comment on this book!
Write a Comment
book info
published
Feb-1994 (hardcover)
Jan-1995 (paperback)
sub-genres
Police / Detective / FBI / Law Enforcement
---