Heaven on Earth by Constance O'Day-Flannery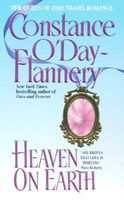 At thirty-one, Casey O'Reilly feels it is time for her to take control of her life. She is attractive and desirable, yet lives alone. She has a boring, dead-end job. And her opportunity to become a mother--the one thing in life she covets above all else--seems to be slipping away. But an old magic is awakened in the New Mexican desert while she is traveling on vacation to Santa Fe. And when Casey opens her eyes after a freak storm hits, she finds herself in a place similar but strangely different--with a devastatingly handsome stranger approaching her.

In a voice deep and warm, he calls himself "Luke"--a mysterious traveler, like Casey, from another time. For, miraculously and inexplicable, the year is 1878. Suddenly, the man of Casey O'Rielly's dreams is standing before her, to act as her powerful yet gentle guide through the sensuous mysteries of romance in this vibrantly colorful and unfamiliar world. The destiny she has ached for her whole life is stake--unless her love is strong enough to win, now and eternally, the devotion of the man who has journeyed back through lifetimes to join her.
awards
2000 RT Reviewers' Choice -- Historical Time-Travel
cover variations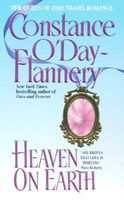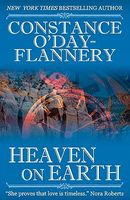 what readers are saying
What do you think? Write your own comment on this book!
Write a Comment
book info
time period
Nineteenth Century
American West
Twentieth Century
sub-genres
Paranormal Romance
---