Savage Winter by Constance O'Banyon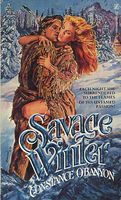 SEASON OF FIRE
Nothing in Joanna's genteel Philadelphia upbringing had prepared her for life with her beloved Windhawk. Each time the handsome Indian warrior claimed her creamy flesh, she gloried in his fiery kisses and melted in his steely embrace. But all that seemed lost forever the day she was kidnapped and forced to return to the white man's world. Tempted by another man's kisses, Joanna would never stop yearning for the sweet ecstasy of untamed passion...

SEASON OF FURY
Nothing in Windhawk's rigorous Blackfoot training had prepared him for marriage to his lovely Joanna. Each night he thrilled anew to the burning passion in her violet eyes and the unending pleasures of her sensuous caresses. And though she was stolen from his side, Windhawk swore he'd find her, possess her, and savor her rapturous love once again in the SAVAGE WINTER...
cover variations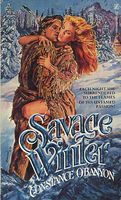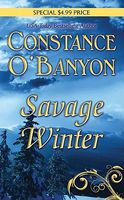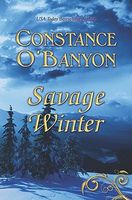 what readers are saying
What do you think? Write your own comment on this book!
Write a Comment
book info
time period
Nineteenth Century
American West
sub-genres
Historical Romance
people / creatures
Native Americans
---