Daughter of Egypt by Constance O'Banyon
From the winding alleys of Rome
After a childhood spent living on the streets, Thalia had survived more danger than most men saw in a lifetime. Perhaps that was why she could not bring herself to accept one of the inexperienced young suitors her adoptive Bedouin mother encouraged her to marry. But when a stranger with silver eyes appeared in her garden, Thalia felt a fear she had almost forgotten...and a desire she'd never known.

To the shimmering dunes of the Egyptian desert
They called him the Destroyer, a commander of men, but at the first sight of his lost betrothed, Count Ashtyn's heart surrendered. He made a vow then to win her love and restore the heritage that was stolen from her as a child. But another man had followed her into the desert, one that served a dark figure who had sworn never to rest until the formidable beauty had taken her proper place as his bride. He would do anything to own her, but Ashtyn would dare anything to stand at her side.
cover variations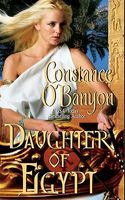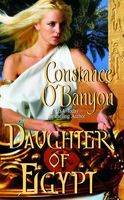 what readers are saying
What do you think? Write your own comment on this book!
Write a Comment
book info
time period
Ancient Egypt
sub-genres
Historical Romance
---