Running with the Reservoir Pups by Colin Bateman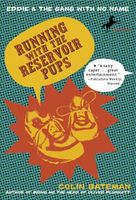 Eddie has a bad habit of being in the wrong place at the wrong time. Otherwise, he never would have gotten mixed up with the Reservoir Pups, the scrappy gang of boys who rule the streets in his new town. And he definitely wouldn't have agreed to their initiation mission: to break into the hospital his mom works at. It's just Eddie's luck that he stumbles upon some twisted baby-snatchers on the way. And just when it seems like life can't get any worse, he bumps into the leader of the Andytown Albinos, the most fearsome gang of all. . . .

"Fast, fabulous fun . . . [an] excellent comic adventure. I loved the carefree, sheer enthusiasm of the writing and laughed aloud throughout. I'm delighted to report that it's the first of a trilogy. Can't wait for the next!"—The Bookseller (UK)


From the Hardcover edition.
cover variations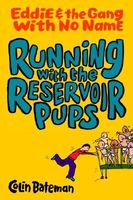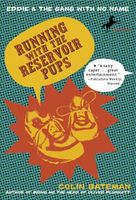 what readers are saying
What do you think? Write your own comment on this book!
Write a Comment
book info
published
Jan-2005 (hardcover)
Jun-2006 (paperback)
---