A Bone to Pick by Charlaine Harris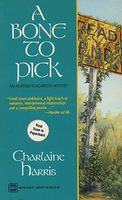 LAST REMAINS

Had sweet, fragile, silver-haired Jane Engle, school librarian and churchgoer, murdered someone and put the victim's skull in her window seat? Did Aurora Teagarden, fellow librarian and astonished beneficiary of Jane's estate--including house, cat, and half a mil-lion dollars--want to expose her friend as a murderess?

An intruder's careful search alerts Aurora to the unsettling fact that somebody else knows about the skull. Where was the rest of the body? No stranger to a good mystery, Aurora is still not quite sure how to proceed. Especially when she becomes convinced her friend is innocent...and the real killer is nearby, watching and waiting.
cover variations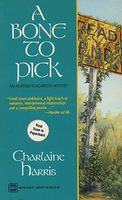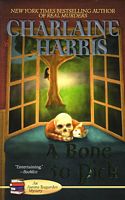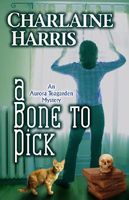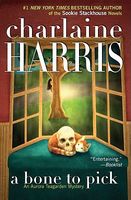 what readers are saying
What do you think? Write your own comment on this book!
Write a Comment
book info
published
Nov-1992 (hardcover)
Dec-1993 (paperback)
sub-genres
Amateur Sleuth
---