Savage Pride by Cassie Edwards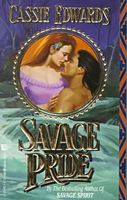 She was a fiery hellcat who could shoot like a man, a ravishing temptress with the courage to search the wilderness for her missing brother. But Malvina was only a woman with a woman's needs and desires. And from the moment Red Wing swept her up on his charging stallion, she was torn between family duty and heavenly pleasure.
A mighty Choctaw warrior, Red Wing was tantalized by the blistering sensuality of the sultry, flame-haired vixen. But it would take more than his heated caresses to make Malvina his own. Only with a love as pure as her radiant beauty could he hope to claim her heart, to win her trust, to tame her...
cover variations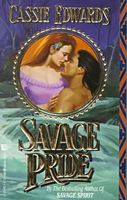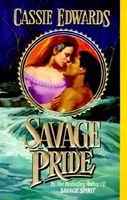 what readers are saying
What do you think? Write your own comment on this book!
Write a Comment
book info
time period
Nineteenth Century
American West
sub-genres
Historical Romance
people / creatures
Native Americans
---