Savage Embers by Cassie Edwards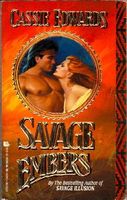 NIGHT FLAME
Before him in the silvery moonlight, she appeared as if in a vision --- her hair a vivid shock of red, her eyes a blazing blue. And from that moment, a love like wildfire rushed through his blood. Not one to be denied, the mighty Arapaho chieftain would claim the woman, brand her soul with his smoldering ardor, and fan the flames of his unquenchable desire.
Yet even as Falcon Hawk sheltered Maggie in his heated embrace, an enemy waited to smother their searing ecstasy, to leave them nothing but the embers of the love that might have been.
cover variations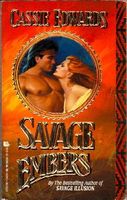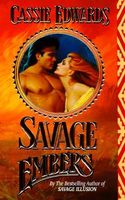 what readers are saying
What do you think? Write your own comment on this book!
Write a Comment
book info
time period
Nineteenth Century
American West
sub-genres
Historical Romance
people / creatures
Native Americans
---