The Player's Curse by Brian Thompson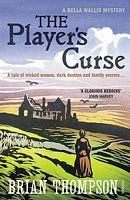 Kidnap, curses, and cross-dressing: all in a day's work for sassy crimesolver extraordinaire Bella Wallis

Bella Wallis's clandestine career as crime novelist Henry Ellis Margam is proving as successful as ever, but affairs of the heart are proving far trickier. Her long and half-acknowledged engagement to Westland is beginning to strain as his own shadowy government job continually takes him abroad -- and then there's the matter of his sister's incarceration in a French nunnery, about which he refuses to say a word. Bella determines that their future life together can only be resolved by getting to the bottom of Westland's secret. Her journey takes her from the Oval, and a vicious curse laid on W.G. Grace, to the desolate moors of Yorkshire, on the trail of some decidedly dangerous women and a surprisingly chatty hermit. When -- at opposite ends of Europe -- Philip is kidnapped and Bella taken hostage, the old team of Urmiston, Quigley, and Murch must pull together to save them -- with varying degrees of bad-mouthing and knockabout violence, but never without bright wit and oodles of panache.
cover variations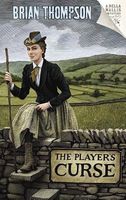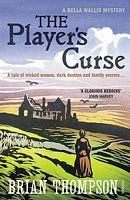 what readers are saying
What do you think? Write your own comment on this book!
Write a Comment
book info
published
Jun-2010 (hardcover)
Dec-2011 (paperback)
---