Island of Love by Belinda Dell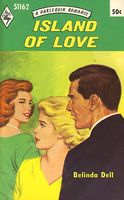 So far as Moira Davidson was concerned, the West Indian island of Meralda was a poor substitute for the Department of Physiotherapy at St. Hugo's Hospital. She would not have dreamed of accepting Owen Dryden's astonishing offer had not Dr. Steve Fuller indicated so plainly that her love for him could never be returned.

In the circumstances, to remain at the hospital was virtually impossible. Moira, plunging bravely into the unknown, was warmly welcomed by Owen Dryden, but his mother evinced a very different attitude. Even the lovely tropical surroundings could not compensate for the troubles that piled up on Moira, through no fault of her own. Steve himself chose to add yet another complication.
cover variations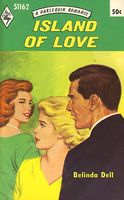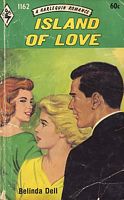 what readers are saying
What do you think? Write your own comment on this book!
Write a Comment
book info
sub-genres
Contemporary Romance
---