A Marked Man by Barbara Hamilton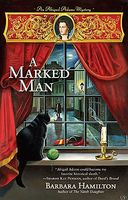 Abigail Adams, wife of attorney John Adams-who is deeply involved with the Sons of Liberty-is shocked when one of the Sons is accused of murder. Did the crime arise from the romantic competition for the daughter of a prominent Royalist-or was it politically motivated? Abigail and John believe the accused is innocent, though the evidence against him is strong.

While John works to clear his client's name, Abigail begins her own investigation, and soon learns several unpleasant facts about the dead man, things that greatly increase the number of possible suspects. But as she pursues the truth, the killer pursues her- threatening not only Abigail but her vulnerable family.
cover variations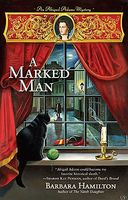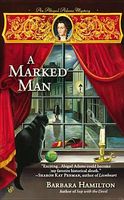 what readers are saying
What do you think? Write your own comment on this book!
Write a Comment
book info
time period
Eighteenth Century
Colonial North America
---