Antiques Roadkill by Barbara Allan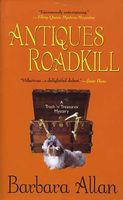 Determined to make a new start in her quaint hometown on the banks of the Mississippi, Brandy Borne never dreams she'll become the prime suspect in a murder case...

Moving back in with her eccentric, larger-than-life mother, Brandy Borne finds small-town Serenity anything but serene. It seems an unscrupulous antiques dealer has swindled Vivian out of the family's heirlooms. But when he is found run over in a country lane, Brandy becomes Murder Suspect Number One--with her mother coming in a very close second...

The list of other suspects is impressive--the victim's business seems to have been based on bilking seniors out of their possessions. And when the Borne "girls" uncover a few very unsavory Serenity secrets, they become targets for a murderer whose favorite hobby seems to be collecting victims.
cover variations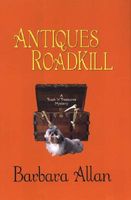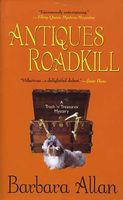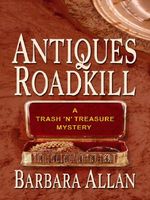 what readers are saying
What do you think? Write your own comment on this book!
Write a Comment
book info
published
Aug-2006 (hardcover)
Jul-2007 (paperback)
sub-genres
Amateur Sleuth
people / creatures
Women Sleuths
---