Prairie Homestead by Arleta Richardson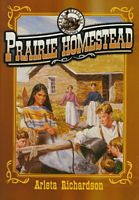 "Are we home now?"
Since their mother died and their father left, the four Cooper children -- Ethan, Alice, Simon, and Will -- have not known much of a home. But now that they're joining the Rushes in Nebraska, their dream for a home may become a reality.

The kids soon discover that life on the farm with their new family is full of challenges. Ethan is faced with saving a man from a snake bite. Alice learns to slop the hogs. And Simon disappears -- again.

Then comes another threat to their home -- the move to South Dakota.

But through it all, Ethan knows they'll be all right if they ask the Lord for strength, then trust Him to answer their prayers.
cover variations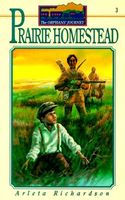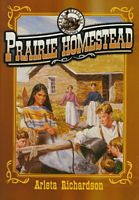 what readers are saying
What do you think? Write your own comment on this book!
Write a Comment
book info
time period
Nineteenth Century
American West
age level
Kids (12 & Under) Kids: Middle Grade (8-12)
themes
Inspirational / Christian
---