Living With Adam by Anne Mather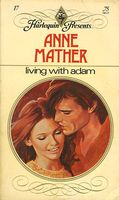 She remembered Adam as an older brother

So, when Maria wanted to getaway from home, who better togo and stay with while she decided what to do with her life?

But she hadn't seen him for five years. The Adam she met in London now was a successful doctor--a sophisticated man of the world, who, after all, was not actually related to her.

Loren Griffiths was another unexpected factor. She made it clear that Adam was hers and she'd deal ruthlessly with any competition.

From MILLS AND BOON BACK COVER:
Like so many other teenagers, young Maria wanted to get away from home. Her stepbrother Adam Massey was a successful doctor with a house in London - so what more convenient, Maria reasoned, than for her to come and live with him while she decided what to do with her life? So she descended on Adam's house. But she had left just two things out of her calculations. One was that it was five years since she had seen Adam; she remembered only a comforting older brother - but the Adam she now met was an attractive, sophisticated man of the world, who after all was not really related to her. The other was Adam's beautiful, possessive girl-friend - or was she his financee? - Loren Griffiths, who was clearly not going to take kindly to any competition, and was quite capable of dealing with it in her own ruthless way.....

cover variations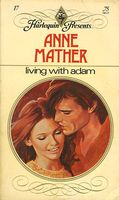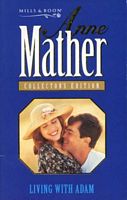 what readers are saying
What do you think? Write your own comment on this book!
Write a Comment
book info
sub-genres
Contemporary Romance
---