The Bishop and the Missing L Train by Andrew M. Greeley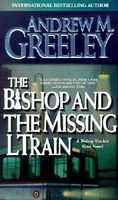 Millions of Blackie Ryan fans will be thrilled with his return in this exciting novel of mystery and suspense. The Vatican has just assigned auxiliary Bishop Gus Quill to the Archdiocese of Chicago over the violent protests of Blackie's boss Sean Cardinal Cronin, Archbishop of Chicago, and the nor-so-silent protests of Bishop Blackie. Bishop Quill is under the illusion, one might say delusion, that he has been sent from Rome to replace the good Cardinal, when in fact Rome was dying to get rid of him because of his incompetence. Immediately upon arriving in Chicago, he manages to disappear while riding the L Train and it is up to Blackie to find him. As the Cardinal says, "The Vatican does not like to lose bishops, even auxiliaries."

And thus begins the search for the missing bishop no one really wants to find. Blackie faces these problems squarely and, with the kind of deductive mind reminiscent of G.K. Chesterton's Father Brown, manages to find solutions to some of the most baffling mysteries he has ever encountered.
cover variations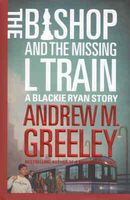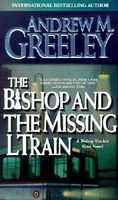 what readers are saying
What do you think? Write your own comment on this book!
Write a Comment
book info
published
Jul-2000 (hardcover)
Jul-2001 (paperback)
sub-genres
Amateur Sleuth
---