The Research for the Social Improvement and General Betterment of Lydia Goldblatt and Julie Graham-Chang by Amy Ignatow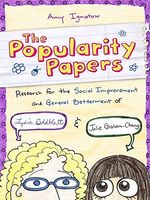 Lydia and Julie are best friends with one goal: to crack the code of popularity. Lydia's the bold one: aspiring theater star, stick-fighting enthusiast, and human guinea pig. Julie's the shy one: observer and artist, accidental field hockey jock, and faithful recorder. In this notebook they write down their observations and carry out experiments to try to determine what makes the popular girls tick. But somehow, the harder Lydia and Julie try to imitate the popular girls, the farther they get from their goal -- and each other.

Amy Ignatow understands friendship and the fifth grade, and she knows just how to wring humor out of ordinary and extraordinary moments.
cover variations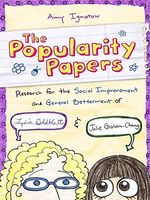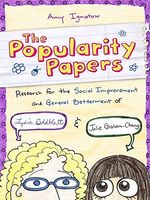 what readers are saying
What do you think? Write your own comment on this book!
Write a Comment
book info
published
Apr-2010 (hardcover)
Aug-2011 (paperback)
age level
Kids (12 & Under) Kids: Middle Grade (8-12)
---