The Long-distance Dispatch Between Lydia Goldblatt and Julie Graham-Chang by Amy Ignatow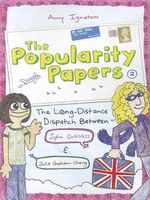 Best friends Lydia Goldblatt and Julie Graham-Chang are as ready as they'll ever be to start junior high. But before they can try out the lessons they've learned about friendship and popularity, tragedy strikes: Lydia's mom is moving her family to London for six months! Separated for the first time, each of the girls must face bullies, secrets, and the challenge of standing up for herself. With the help of their trusty notebook, they try to keep in touch and keep their spirits up, even while facing the strange and new.

Amy Ignatow perfectly captures the trials and tribulations of long-distance friendships While continuing the hilarious adventures of Lydia and Julie.
cover variations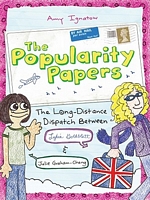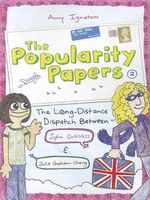 what readers are saying
What do you think? Write your own comment on this book!
Write a Comment
book info
published
Mar-2011 (hardcover)
Mar-2012 (paperback)
age level
Kids (12 & Under) Kids: Middle Grade (8-12)
---